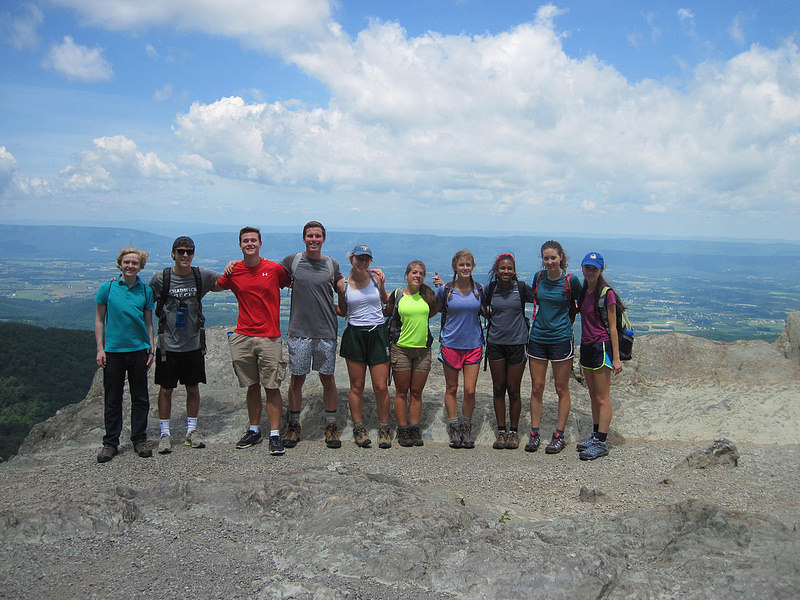 COAR attendees will hike to waterfalls, enjoy scenic mountain views and forge deep friendships with other UVA students. Each trip will have two experienced leaders trained to facilitate relationship building as well as handle the unexpected.
Not an experienced hiker? That's okay! We provide all necessary camping/backpacking equipment. Refer to the FAQs and information below for more details and call 434-924-3791 to register.
You will need to register for orientation before you can register for COAR. 
"I don't think I've ever gotten to know a group so well so quickly: and not in a superficial way but in a raw and honest way that allowed us to truly appreciate the beauty of nature and our peers. I love knowing that, going to UVA in the fall, I already have people that make it feel like home. I'm so lucky that UVA has this program"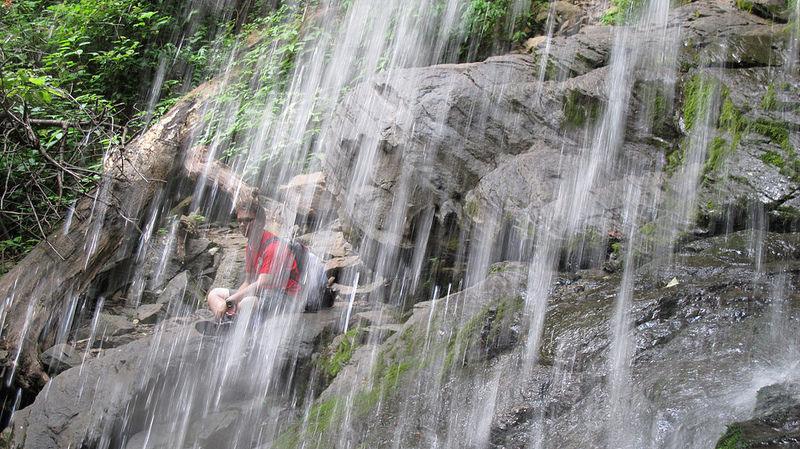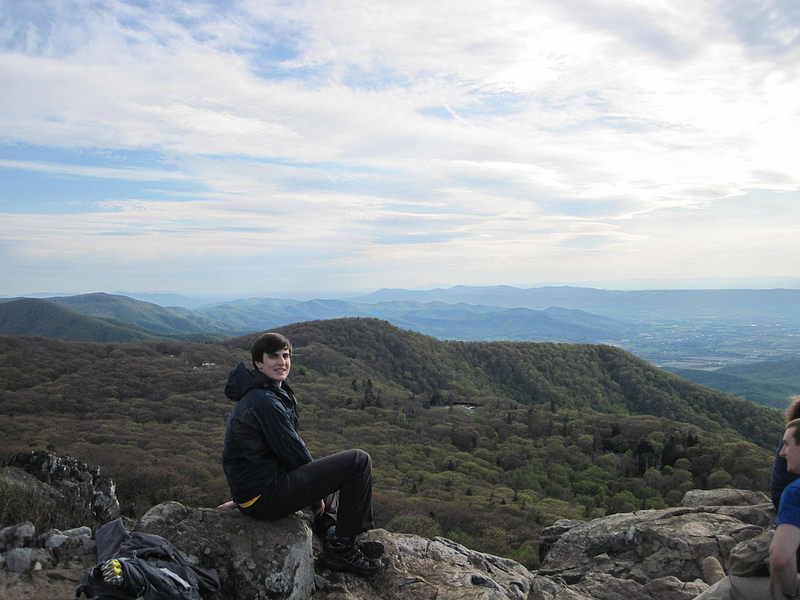 "Especially for first years who are coming from out of state, COAR is a great experience. Immediately having a friend group makes the transition to college much easier. This trip tested my boundaries and in many ways acted as a personal journey with nine other great friends in the beautiful wilderness."
"After the fast-paced intensity of orientation, COAR provided the perfect opportunity to relax and really get to know my future classmates. This was my first backpacking/primitive living experience, and it proved to be one of my favorite trips. I couldn't be more glad that I joined in."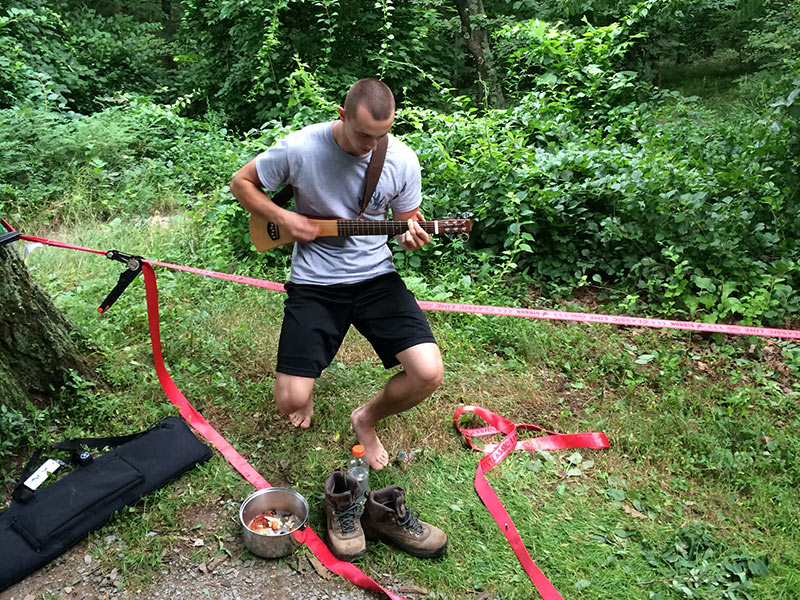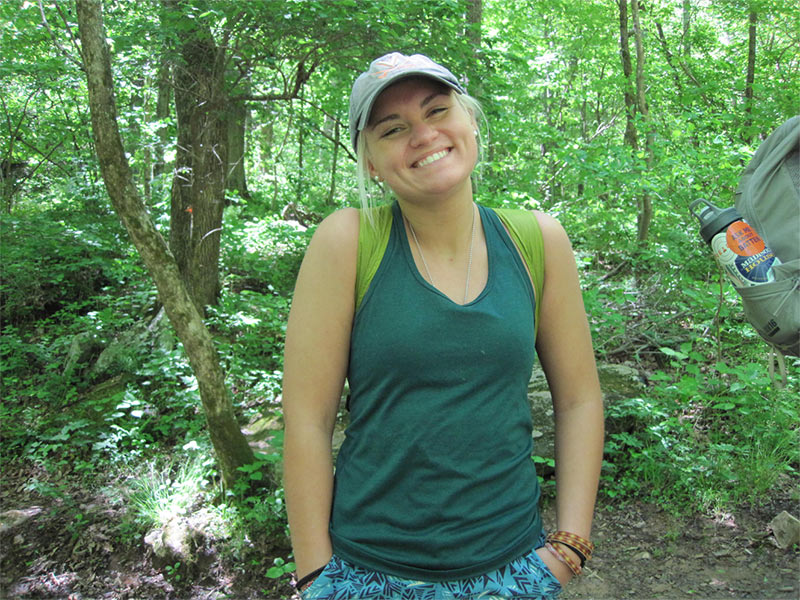 "We started out the way any group of new UVA students would: awkwardly friendly, polite, uncomfortable, and nervous. As the trip progressed, we got comfortable both with talking to each other as well as with remaining silent. I feel like I am going to start school with 12 friends I wouldn't have otherwise, and for that I am very grateful. The adventures were great, but the fellowship made it for me."
Day 1
Welcome to COAR! The orientation will begin at 5 pm at the Slaughter Recreation Center located at 505 Edgemont Rd. Staff will check over equipment, check out any supplemental gear you may need (per packing list) and introduce you to the others in the group over the provided dinner that night. You will tent camp the next three nights at Loft mountain in the Shenandoah National Park which is located above 3,000 feet, so temperatures are much nicer in July. Temperatures at night are typically in the 50s.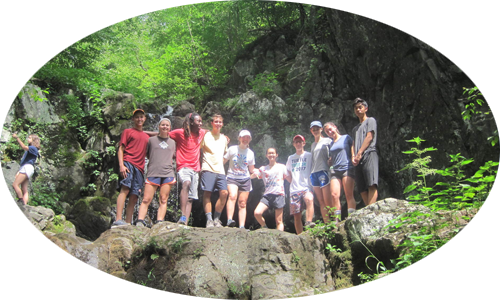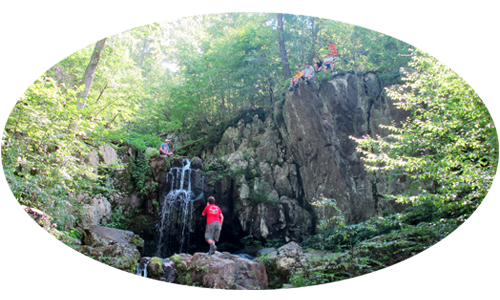 Day 2
After breakfast, your group will head out for some shorter hikes with great views of the Blue Ridge Mountains and Shenandoah Valley. Dinners are back at camp with great spots for watching the sunset, group activities and discussions.
Day 3
On the third day, you'll enjoy a longer hike with scenic views, creeks and waterfalls. This hike will be approximately 8 miles long. You will hike at an enjoyable pace to make this the main event of the day, spend time at waterfalls, etc. The hike will be followed by a big dinner back at camp, as well as stargazing and a campfire (if weather permits).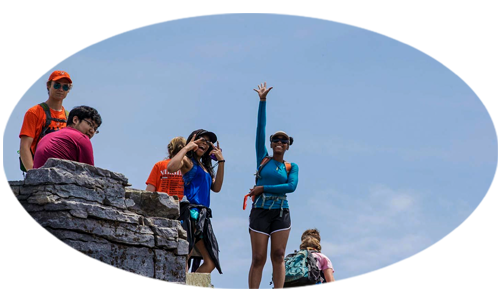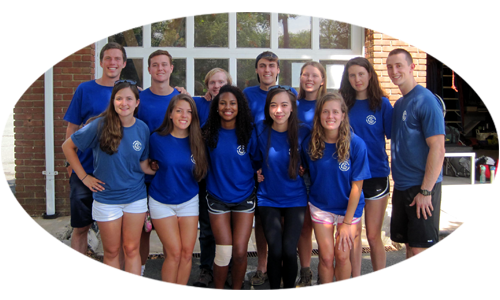 Day 4
Enjoy a final breakfast at camp and pack-up. You'll arrive back in Charlottesville by late morning, return gear, take showers and enjoy going out to lunch together on the Corner. You'll arrive back at Slaughter Recreation Center by 1:30pm to conclude your trip.
Outdoor Adventure COAR!
Outdoor Adventure is thrilled to be offering seven sessions of COAR, coming this July. Our Outdoor Adventure Trip Leaders and Staff can't wait to explore Shenandoah National Park with you and create memories you'll carry with you throughout your time at UVA!
Registration for COAR happens over the phone and you must have completed an Orientation before your COAR session begins. Please call 434-924-3791 to register.