Accessing Fusion IM
1. Visit go.recsports.virginia.edu
2. Click "Log In" in the top right corner of the page and use your NetBadge username and password.
3. To access Fusion IM you have two choices:
--Click this icon

 in the middle of the page
--Click the three orange lines in the top left corner of the page 

 then click "Intramurals" in the drop down.
Creating A Team
1. Once you have followed one of these paths, click "Register".
2. Click on the sport you would like to register for, then the league, and then, if applicable, the division you would like to play in. Once you have determined which division you want to play in. Click on the division. It should look something like this: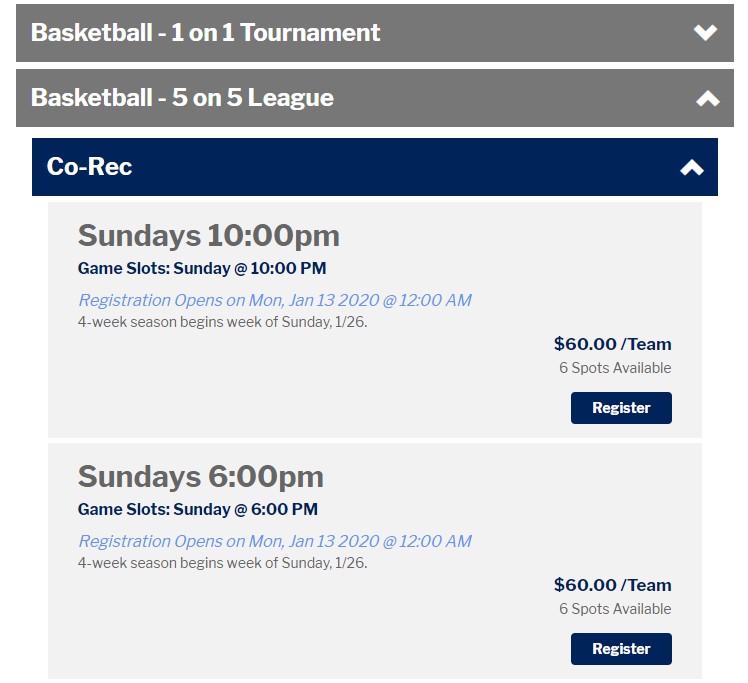 3. Click the "Register" button for the time you want.
4. You will then choose to register as a player or team.
-- Registering as a player will allow you to join a team that is already created or you may join as a "Free Agent".
-- Registering a "Team", will make an entire team to play in the sport, league, day and time that you selected
5. When you select "Team" this screen will appear: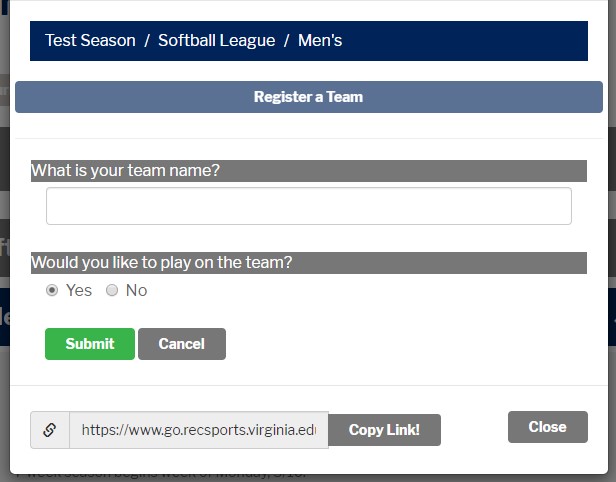 6. Fill in the information, copy the link to share with your teammates and click "Submit".
7. Click "Checkout" which will bring you to the payment screen as seen below.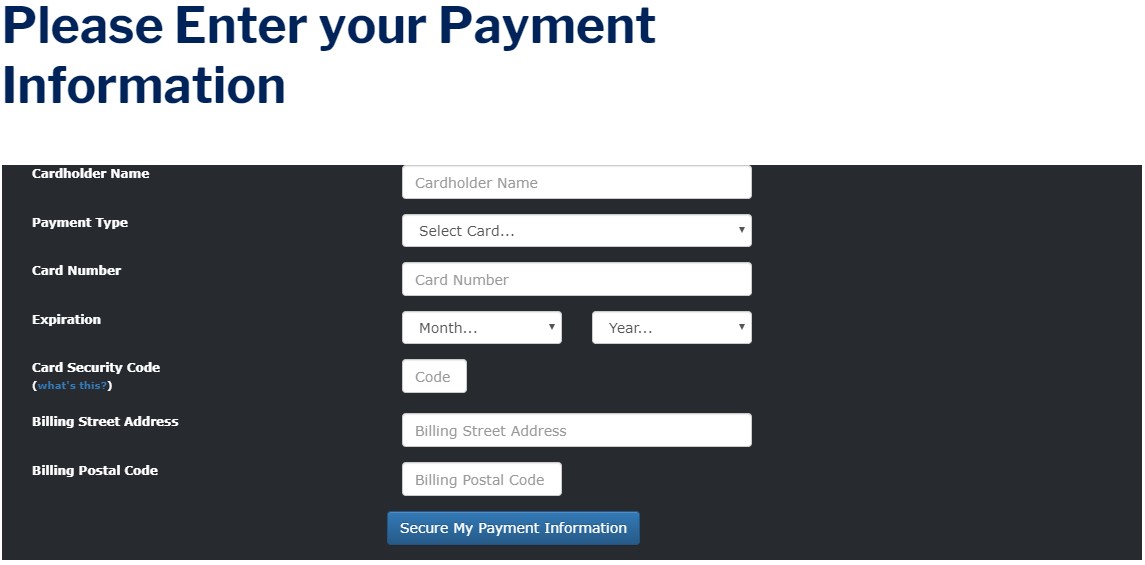 8. When your team is created, the following screen will appear: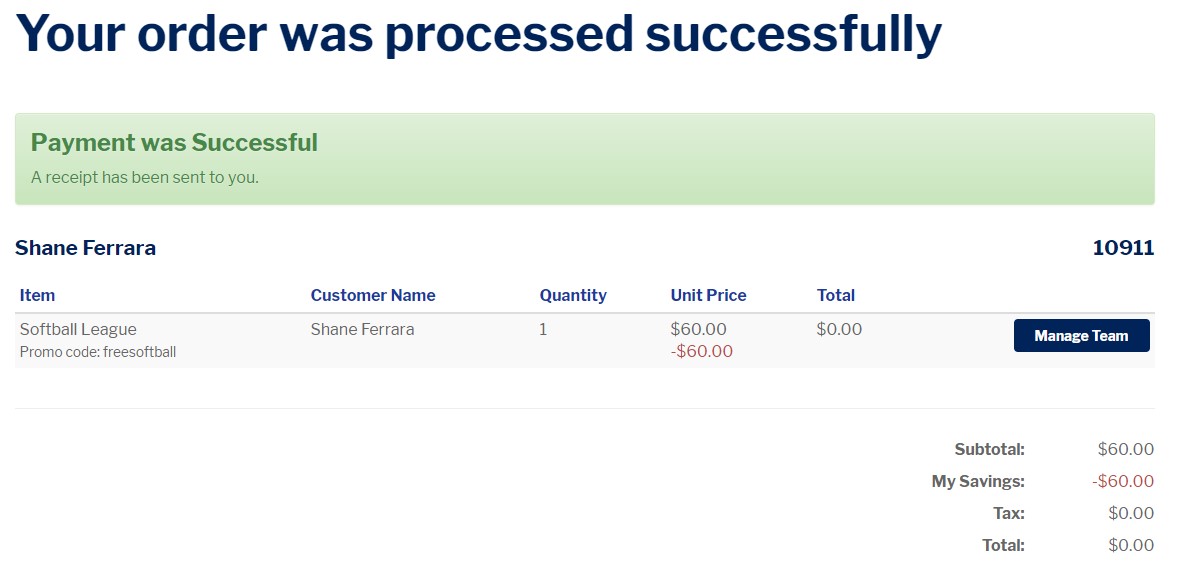 9. Click on "Manage Team".
10. To invite players to your roster, invite a co-captain, or browse free agents, choose the "Pending Roster" tab. Here you can add and invite players to your roster by entering their UVA email address or ID number (the nine digit number on the back of your ID card).
11. You can also browse free agents in this screen as well. The "Browse Free Agents" tab will allow you to see people interested in playing each sport, as well as their preferred days and times of play.