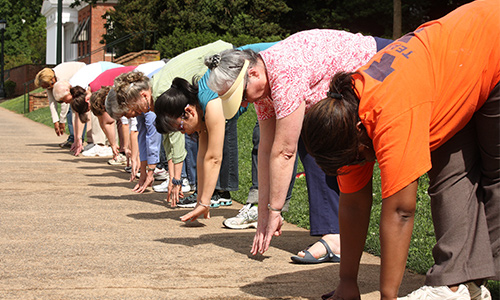 Hoos Well is part of a University initiative committed to your health. Let UVA Rec support a stronger, healthier you by participating in a variety of offerings. Reach your goals with the help of fitness professionals and a support system. Hoos Well classes are offered in both group fitness classes and small group training where you go through the program each week with the same group of people.
Fall Registration Opens August 7
To sign up for Hoos Well Small Group Training, please call our business office at (434) 924-3791. Since we need to look up Hoos Well eligibility, online registration is not available. No registration is needed for Hoos Well Group Fitness.
UVA Rec partners with the Contemplative Sciences Center at UVA offering Ashtanga classes in the Mysore Style as well as other yoga classes throughout the year.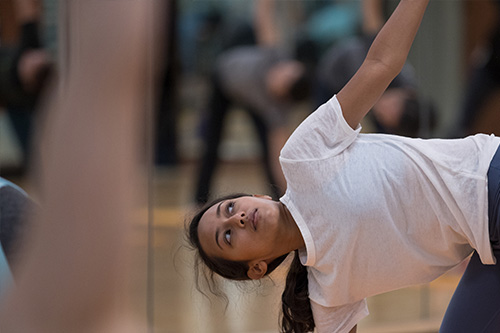 Mysore Ashtanga Yoga
Mysore is available to everyone (students, faculty, staff and community members). A one month pass is $40 and can be bought at any UVA Rec welcome desk or in the business office located at the AFC.
UVA Rec Members and UVA students can attend Mysore classes using a Group Fitness pass. Guest passes are also available at the welcome desk.